National Australia Bank (NAB) will launch an internet banking application for the Apple iPad tomorrow (Friday, 28 May 2010), when the device becomes available in Australia.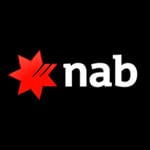 NAB's announcement hots up the 'which bank will be first to launch an iPad banking App' race with St.George expecting their iPad Internet Banking App to be "released within the next seven days' according to this morning's announcement.
Sam Plowman, Executive General Manager for Direct Banking at NAB says internet banking should be available anywhere, anytime, on any device.
"NAB is determined to offer customers convenient and accessible ways to stay in touch with their money, as they continue to embrace new technologies," he said.
The NAB Internet Banking application will be available free, from the iPad App Store.  At launch, the NAB iPad application will include NAB Internet Banking, an ATM and branch locator and currency exchange rates. NAB plans to expand functionality over coming months.
St.George Bank's iPad App will give users full access to St.George Internet Banking, as well as a branch and ATM locator, product and service information, interest rates and product selector tools, plus access to St.George video content through the Bank's YouTube channel.
Both Bank's iPad Apps look to repackage commonly available internet content that users can access through their web browser, the added value is limited in both cases as banks look to be first to market with their iPad Internet Banking Apps. Over time it is likely that additional features will be added and the iPad Apps further optimised for the touchscreen device, but at this time the added value over and above simply accessing your Internet Banking through the iPad's web browser is limited.