Australian internet service provider Internode is leading the industry in customer satisfaction, a new national survey has found.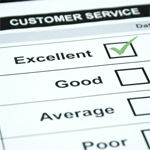 The Roy Morgan Internet Service Provider (ISP) Satisfaction Report, conducted by independent Australian research company Roy Morgan from December 2009 to May 2010, found that Internode had the highest national customer satisfaction rating of 93.4 percent. This is the fourth time in 2010 that a Roy Morgan survey has positioned Internode as the leader in ISP customer satisfaction.
Internode was the only Internet Service Provider with a customer satisfaction rank of more than 90 per cent, though iiNet was close behind with 89.9 percent. Telstra BigPond, with 65.8 percent, experienced a marginal increase in satisfaction rating since the last Roy Morgan poll, which covered data from November 2009 to April 2010. Telstra BigPond's performance was found to be just ahead of lower ranked dodo, which had 65.5 percent, but well behind its major competitor Optusnet, which stood at 77.1 percent.
The fact that Internode has such a strong customer focus is what gives the company the advantage when it comes to maintaining customer satisfaction, according to Director Mobile, Internet and Technology, Roy Morgan Research Andrew Braun.
"The areas where Internode and iiNet are seen as being well ahead of their competitors include innovation, customer focus, competitive pricing and having enthusiastic and friendly staff."
"The customers of Internode and iiNet are also more likely to consider that computers and technology give them more control over their life and are comfortable giving their credit card details over the Internet," Mr Braun added.