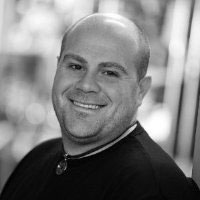 Brisbane coffee king Phil Di Bella has learned the hard way that mouthing off on social media can come at a price.
Last week, in relation to the State of Origin NRL match, Di Bella posted a series of expletive-filled tweets and Facebook posts predominately directed at the referees and commentators.
Having been awarded the coveted Telstra Business Award for Queensland just two days before his rant, the coffee entrepreneur has since said his online comments were 'completely inappropriate'.
Yesterday Telstra CEO David Thodey took the unprecedented step of stripping Di Bella of the accolade, saying his comments on social media were offensive and at odds with the values of the award.
"We are extremely disappointed by Mr Di Bella's comments. They do not reflect Telstra's values nor those of the Telstra Business Awards and were completely inappropriate," Telstra said in the statement.
"While we note that Mr Di Bella has apologised for the comments, we believe in creating and promoting a culture of inclusion and respect and we expect our award winners, as role models and leaders in the business community, to uphold these values.
"Regrettably, as a result we have spoken with Mr Di Bella and informed him of our decision to withdraw the award."
His latest tirade was not the first time Di Bella has been in hot water over his views, with many Twitter and Facebook posts deemed anti-gay, and targeting welfare recipients and foreign aid.
Mr Di Bella also holds high-level business advisory positions within both the Brisbane City Council and the Queensland Government and was named the Lord Mayor's Corporate Citizen of the Year at the 2014 Australia Day awards.