Citrix Online, a division of Citrix Systems, reports it is recognised as the number two provider in revenue market share,  in the worldwide web conferencing market in a new report by Frost & Sullivan. Its Citrix GoToMeeting, GoToWebinar and GoToTraining offerings were cited for their core strengths ─ easy-to-use products at a low price ─ as reasons the company gained momentum and was the fastest growing provider among all top SaaS web conferencing  brands in 2009.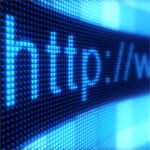 "Citrix Online has been growing at a rapid pace over the last several years," stated Roopam Jain, principal analyst with Frost & Sullivan's Information & Communications Technologies Practice. "We believe it is positioned well for continued growth and penetration, especially within the SMB sector. The addition of new services, such as GoToTraining for organisations looking for a purpose-built training product, and flexible audio features, such as Integrated Toll Free and VoIP, are further strengthening its value proposition in the market."
According to Frost and Sullivan, the market for global web conferencing SaaS is forecasted to reach US$4.12 billion by 2014 with a 5-year compound annual growth rate (CAGR) of 19%. In 2009 the global web conferencing SaaS market reached US$1.09 billion. Factors cited for driving growth include an increasingly virtual workplace that requires communication across geographies, cost savings and enhanced productivity associated with online meetings, environmental concerns and the accelerated adoption of cloud computing models. The firm notes that as the market matures ease of deployment and use without requiring a learning curve become increasingly important.
"We were pleased to learn that we were the only major provider that grew market share in 2009," said Brett Caine, general manager of Citrix Online. "This tangible validation of our leadership in web conferencing derives from our vision of combining just the right features with ease of use and affordability. We'll continue to lead in this space as we innovate with new products and capabilities that help our customers succeed."