Centro Retail Trust's performance this year has dragged down the performance of the broader Centro Property Group with the retail sector performance stagnating in both Australia and the United States over the last year.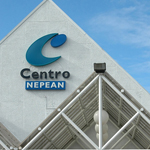 Centro Retail Trust announced an underlying profit for the full year of $160 million, down $26 million from the previous year. This dragged the performance of the Centro Property Group down with an underlying profit for the year of $173.8 million, down from $229.2 million the previous year.
Centro General Manager of Property Operations for Australia Mark Wilson believed Centro Retail Trust's performance in Australia was strong, given the difficult retail environment.
"The Australian CER portfolio has performed very well in FY10 despite the tough operating environment. Comparable NOI growth of 4.3 percent was above our expectations from 12 months ago. Occupancy remains high at 99.6 percent, continuing the trend of the past four reporting periods, and occupancy costs are stable and sustainable at 14.1 percent."
Key to maintaining profitability for Centro during the GFC has been mix of retailers in Centro centres, primarily nondiscretionary retailers such as supermarkets and smaller retailers selling goods which we can't put off purchasing till a later date.
Centro have recently commenced redevelopment work on two properties at Centro Box Hill South and Centro Toombul.
"The Centro Box Hill South development involves replacing the existing Target with a new Big W store which is scheduled to open in November 2010. Incorporated into the development, Woolworths extended their supermarket lease for a further 20 years and has also undertaken a store refurbishment and expansion", Mr Wilson said.
"The repositioning of Centro Toombul has been initiated in response to retailer demand with several major retailers eager to open at the centre. Lincraft and Dick Smith opened at the centre in the first half of FY10. An early exit for David Jones has been negotiated for January 2011 and an Agreement for Lease has been signed by Target to occupy the lower level of the David Jones store" Mr Wilson said.