Australia Post in a statement through their website has advised both business and personal customers to hold off posting any non essential mail to regions affected by the Queensland floods.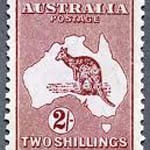 Businesses sending essential mail into areas of Queensland affected by flooding are advised to expect delays in delivery due to road closures and other difficulties according to Australia Post Managing Director and CEO, Ahmed Fahour.
"Although many post offices in affected areas are still open, road access is restricted, and we're appealing to people in all flood-affected regions of Queensland to hold off on lodging their parcels and letters until the floods subside,"
"People in other states can still send mail to Queensland, but should be aware that mail into and out of the state will take longer to arrive, including Express Post items.
"We are asking for people's patience and understanding during this difficult period. Some facilities have been evacuated, and more than 50 post offices have closed."
For full details of disruptions to Australia Post services in Queensland due to flooding, click here.