Australian and Chinese climate change and tourism experts will meet at the Shanghai World Expo next week to discuss economic development in the Asia Pacific.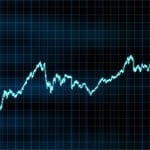 The meeting, part of the Australia-China Futures Dialogues held between Griffith Asia Institute and Peking University and supported by the Queensland Government, will discuss the transnational challenges facing Asia in the early part of the twenty-first century.
The most pressing of these challenges will be achieving sustainable economic development in an era of climate change, according to Griffith Asia Institute Director Professor Andrew O'Neil.
"This is a challenge that cannot be met by one country alone — it requires regional cooperation among like-minded countries and a leading role for non-government organisations, including business," said Professor O'Neil.
"Above all, it will require new and innovative approaches that are ambitious while at the same time relevant to policy makers and corporate leaders."
The dialogue will be divided into three sessions designed to explore the meanings of sustainability, the impact of climate change on economic sustainability, and sustainable tourism and economic growth. The result of the talks will be an outcomes paper that will provide policy recommendations based on the outcomes of three sessions held at the Shanghai World Expo.
The process provides an avenue for regional experts to express ideas that can influence future policy decisions, says Professor O'Neil said.
"The aim is for the dialogue and resulting outcomes paper to promote discussion and ideas on future-oriented policy issues that support Queensland's and Australia's economic and social development in the region," Professor O'Neil said.
The project will construct and present scientific tools for measuring and monitoring the impact of climate change on and biodiversity in rainforests in Queensland and China.