Last night almost 700 CEOs and business leaders raised over two million dollars taking part in St Vincent de Paul's CEO Sleepout.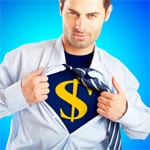 The overnight event is designed to raise awareness and donations for the 105,000 Australian who are currently homeless.
The large numbers of business leaders willing to get involved and the fact that 2010 marks the first year the event has gone national demonstrates the importance of offering assistance and support to all homeless Australians, says the Acting CEO of the St Vincent de Paul Society NSW, Peter Miller.
The event is clearly touching a chord with business leaders across the country who want to assist the homeless…what we are seeing is that not only are business leaders prepared to raise much needed funds, they are also prepared to donate their time – which to many is even more precious"
"It would be easy for them to say 'too busy, too hard'. Instead they will give over one night in the middle of winter, to sleep out in the cold, in order to better understand the plight of the more than 105,000 Australians who have no home", Mr. Miller said.
The Sydney Sleepout took place in Luna Park in Milsons Point. Participants were provided with cardboard to sleep on or for shelter and were provided with some hot soup before heading off to find a good spot to sleep. Fortunately, pillows and sleeping bags helped those involved keep warm throughout the cold night.
In Sydney 179 CEOs took part in the Sleepout. The top fundraiser was Carly Crutchfield, CEO and founder of CCORP, a national property development and financial services group, raising almost $44,000.