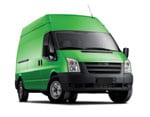 Smart SMEs today are focused on fleets that are cost-effective, appealing, environmentally sound, and reflect their core business values. The days of large corporate fleets made up of Holden Commodores and Ford Falcons are long gone for Australian businesses. With this in mind, what does your fleet say about your business?
"The successful businesses are those engaging with their organisation to ask them what they want," says Fleetcare MD Nigel Malcolm. "We know through our clients that businesses creating a fleet that matches the needs and desires of their employees results in positive staff retention rates and general employee satisfaction. Generation Y employees of SMEs have also driven a change, putting new pressure on human resources managers and CFOs to have a broader range of vehicles to match their lifestyles and environmentally-friendly options."
Malcolm believes businesses also needed to consider whether their vehicles reflect their corporate image and shareholder perception. "If your values are about innovation and the environment, but your sales team drive V8 sedans, there is an immediate mismatch. And having one Toyota Prius in your fleet does not provide you with your carbon footprint solution," he continues.
Because a corporate fleet is more than just a decision of cost, he says fleet management is now increasingly becoming a responsibility for HR departments. "Negotiations about company cars are the second most emotive discussions between employees and their employers, after salary. Today, anyone can have a work vehicle, thanks to novated leases. This form of vehicle purchase is now being used extensively by Australian businesses to keep employees satisfaction with their salary packages.
"Novated leases can offer a win-win for businesses and employees with real savings on vehicle purchasing costs as well as ongoing running and servicing costs. These leases allow employees to purchase a car using their pre-tax salary. Monthly lease repayments and operating costs are deducted from employees' pre-tax salaries, which may lower income tax rates and increase disposable income."
Technology use and the recent global financial crisis have seen corporate fleet sizes decrease in recent years, however this has been made up by an increase in the take-up of novated leases, according to Malcolm. Greening corporate fleets is also a trend that has seen Fleetcare advise clients to look beyond carbon credit options to reduce their environmental footprint.
"We recommend our clients focus on their vehicle drivers in a bid to become greener organisations. Improving driver skills has several long-term benefits. By investing in changing driver habits, companies will get financial returns through better fuel consumption and a decrease in accidents and less maintenance requirements for their fleet."
The choice of fleet vehicles is also key when looking at environmental impact. Malcolm says there is a definite trend towards smaller four-cylinder cars and diesel-fuelled vehicles. Technology drives Fleetcare's business. Clients can now log into the 'fleetmanager' online portal to keep track of their entire fleet in real time. Using a GPS tracking system, fleet managers can monitor each vehicle in their fleet for location, direction, altitude and speed with alerts provided via text or email. Benefits include improved route efficiencies, monitoring of business versus personal use and location of stolen vehicles.
Despite this technology, customer service is crucial to Fleetcare's success, and striking the balance between providing clients with direct access to their fleet but keeping in personal contact is important. "We can't afford for the technology to get between us and the client." Nigel believes Fleetcare's success over 20 years has also been the company's independence. "Because we have no formal ties to the motor industry or banks, we can give objective recommendations on the most appropriate goods and services for individual business sectors. Back 20 years ago, the traditional philosophy of fleet management was to focus just on specifics like vehicle and petrol prices. But the overall cost of fleet management is much more than this and costs such as the client's internal administration and their use of multiple suppliers need to also be considered."
"Our fleetmanager software, developed in-house, enables us to take all fleet management cost factors into consideration. Fleetcare works on behalf of clients to purchase and remarket vehicles, manage fuel cards, maintain and service vehicles, manage finance and leasing, registration, fringe benefits tax management, roadside assistance, salary packaging and minimizing environmental impact."
He adds: "With 50 staff and a fleet of 30,000 cars, we are not the biggest company in fleet management, but our size allows us to be flexible, provide independent advice to our clients, and offer competitive pricing."
Visit the Fleetcare website for more information on Fleet Management Solutions or call a Fleetcare Consultant on 1300 655 170.