Following the announcement of the appointment of an administrator, a contract of sale has now been entered into for the purchase of the business of the franchisor of the Souvlakihut network.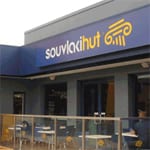 The buyer is a group of private investors with extensive business experience, including many years in franchising and in the food industry.
It is the buyer's intention to continue the trading of the business with as little disruption as possible to the franchisees and their customers for a seamless transition of business ownership.
Following settlement, the medium term plan is to review the structure and format of the business to ensure the best outcomes for both the franchisor and the network for the future.
A short settlement period is anticipated with the target to achieve completion before Christmas.
This change hails the dawning of a new era for the award-winning Souvlakihut group which already enjoys significant popularity and brand recognition among Australian consumers which had been built up by its previous owners during the 6 years of growth since its inception in 2004.