In today's day and age of credit card fraud, hackers and identity theft, the need for credit card data protection and customer payment security has never been so great.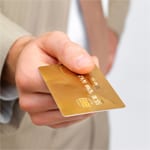 Electronic payment powerhouse Ezidebit has confirmed its status as Australia and New Zealand's leading third party direct debit provider announcing its security infrastructure upgrade to PCI DSS Level  1 compliance,  the world's highest standard of credit card data protection.
The move makes Ezidebit the only operator in its industry in both countries to achieve this level of Payment Cards Industry compliance.
Ezidebit Chief Executive Officer Charlie Holland says the Company is proud to have passed the audit conducted by a Qualified Security Assessor (QSA).
"By achieving PCI Level 1, our 6,000 plus clients who employ Ezidebit to manage their customer payments can now leverage this security within their own business," Mr Holland said.
"Ezidebit's compliance provides peace of mind and the ultimate protection in terms of credit card data security for its clients and their customers."
While PCI DSS Level 1 compliance is now a mandatory obligation for payment service providers, Mr Holland says Ezidebit is the only third party direct debit payment provider holding this level of compliance.
"Other operators have lesser levels of compliance but Ezidebit is officially now the only provider able to register  this level of compliance and uncompromised credit card data protection," he said.