The full list of Telstra NSW Business Awards winners announced at Friday evening's event include: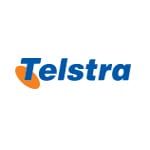 Businessowner Micro-Business Award – Sydney Writers' Centre, a Milson's Point business, established in 2005 by former accountant Valerie Khoo, which teaches people how to write professionally and get published – it has 2400 students attending 30 face-to-face and online courses in 2010 and its overseas students include aspiring journalists in Afghanistan.
MYOB Small Business Award – Intact Group Pty Ltd, a commercial property service company launched in 2007 by Nathan Dale when he was 23 years old – the business has won maintenance contracts with some of the leaders of Australia's facility management industry, providing onsite tradesmen in 11 commercial buildings in Sydney.
Panasonic Australia Medium Business Award – Ezypay Pty Ltd, a Chatswood business that provides an outsourced direct debit service to Australian businesses. It was founded by George Holman who used direct debit to provide an easier payment option at his fitness club, increasing membership from 200 to 4000 in one year.
AMP Innovation Award – Soprano Design, a North Sydney software development company that creates innovative applications and infrastructure that meet the mobile messaging needs of enterprises – under CEO Richard Favero the business has grown significantly, winning contracts with Telstra and telecommunications companies in the Middle East and northern Europe.
Sensis Social Responsibility Award – ChewYings Lawn & Horticulture, a Nowra garden care business, established in 1994 by Robert and Melinda Chewying to service the Shoalhaven region. The business specifically provides job opportunities in a commercial environment for people who have been social welfare recipients.
Telstra NSW Business of the Year – Intact Group Pty Ltd.
"Through our long commitment to the Telstra Business Awards, we wish to encourage a celebration of the entrepreneurial spirit and business achievements of Australia's finest small and medium enterprises,"Telstra Business Group Managing Director and Ambassador of the Telstra Business Awards Deena Shiff said.
The winners of the NSW Awards now will be judged against the category winners from other states and territories in the lead up to the national Telstra Business Awards to be announced in Sydney on August 20.