Spreets, one of the many Groupon clones to startup in Australia has been bought online media company Yahoo!7 for around $40 million in the wake of similar deals by Channel Ten with OurDeal last year and rival NineMSN backed Cudo.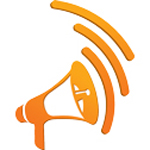 Spreets Pty Ltd, including its New Zealand operations are included in today's announcement by Yahoo!7, with the online group buying "Groupon clone" site forming another pillar in the new direction for Yahoo!7 with the company's Yahoo search engine now using rival Microsoft's Bing search algorithms.
Spreets (spreets.com.au and spreets.co.nz) claim to fame is that it was the first group buying site in ANZ, having been in operation for almost a year with 500,000 members and more than 274,000 vouchers purchased since inception.
Yahoo!7 opens up a new audience to the Spreets startup which is sorely needed with recent upstart Cudo, backed by NineMSN and PBL announcing today they are now the largest online group buying website in Australia by traffic.
"After carefully reviewing the market it was clear that Spreets is a market-leader in what is becoming a highly competitive and fast growing market. The Spreets management team in Dean McEvoy and Justus Hammer come with strong expertise and experience in the Australian Group Buying market," said Rohan Lund CEO of Yahoo!7.
Dean McEvoy, CEO of Spreets says the group buying model has rapidly evolved over the past year delivering cost-effective marketing to small businesses and addressing an unmet and growing demand from consumers for online coupon deals.
"Australians and Kiwis love an amazing deal and Spreets has seen significant growth delivering over $40 million in savings to consumers over the past year. We're proud to be an Australian born company leading the market in this rapidly evolving space," he said
"We're thrilled with the acquisition by Yahoo!7 as we see the huge potential that one of Australia's leading online media companies, which has huge momentum in the market, will bring to the Spreets business."