With one week to go before the winner is announced a buzz is surrounding Enterprize 2010, Australia's most exciting business planning competition.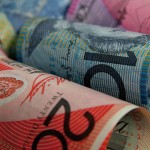 Each year the Enterprize competition recognises innovative ideas, products and business models and this year's finalists are worthy of acclaim for their commitment to generating and applying new ideas.
For the first time in its 10 year history Australians are invited to attend Pitch Day on Wednesday 20 October in Brisbane or watch it live online via webcast.
Organised by University of Queensland (UQ) Business School seven finalist concepts from across Australia will vie for $100,000 in seed funding.
As well as $100,000 in seed capital, a prize will be awarded to the team deemed 'people's choice'.
Academic Dean and Head of UQ Business School, Professor Iain Watson, said finalists will present to a panel of judges from the innovation sector on Pitch Day and have their business plan reviewed by potential investors.
"Starting at 4pm finalists will have eight minutes to pitch their concept to an audience, including venture capitalists and angel investors.
"UQ Business School is confident the 2010 winner will be a hot commercialisation prospect," he said.
The Enterprize 2010 winner will be announced at the conclusion of Pitch Day.
This year's Enterprize competition will be judged by a panel of experts including UQ Vice-Chancellor Professor Paul Greenfield AO, Venture Capital Fund Director Bob Christiansen, NBC Capital Managing Partner Bruce Scott, Manager of Venture Capital Attraction with the Queensland Government Stuart Gow and OneVentures Executive Director, Anne-Marie Birkill.
Enterprize is a national business planning competition organised by University of Queensland Business School to showcase innovative products and business models amongst potential investors and foster entrepreneurship in Australia.
Enterprize is proudly supported by i.lab Incubator, an organisation that aims to accelerate the growth of commercially sound, early stage technology ventures. i.lab is celebrating its tenth year in 2010 and has assisted more than 100 companies progress from the start-up phase to commercialisation.
For more information on Enterprize please visit www.enterprize.uq.edu.au <http://www.enterprize.uq.edu.au> .
ENTERPRIZE 2010 PITCH DAY DETAILS
When Wednesday 20 October
4pm onwards
Where State Library of Queensland
Auditorium 1
South Bank, Brisbane
Cost Free
RSVP To register your attendance at Pitch Day please RSVP to:
Amy Hyslop
a.hyslop@business.uq.edu.au

Webcast To view Pitch Day live online from 4pm please visit:
http://enterprize.uq.edu.au/