"Make money and have fun," is entrepreneur and franchise owner Stan Gordon's philosophy in life.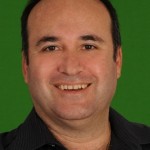 This philosophy has seen Gordon become the founder and chairman of the Melbourne-based Franchised Food Company (FFCo) in 2009. FFCo is the umbrella company to franchise businesses Cold Rock Ice Creamery, Mr Whippy, Pretzel World and his latest venture, Nutshack.
The decision to pursue these particular franchises came down to the fact that they reflected his life philosophy, says Gordon.
"Cold Rock, Mr Whippy, Pretzel World and Nutshack certainly fit the (make money and have fun) philosophy. They are some of the most colourful, fun and happy places to visit and enjoy a quick treat," said Mr Gordon.
"We're Australia's biggest multi-system non-listed franchisor and we deal in what I like to call the fun treats market. I believe you can't have success without fun, and that's why our company logo even has a smiley face," Mr Gordon added.
Gordon – who has added the numeral I after his name, making him Stan Gordon the First, "just for fun" – is an experienced franchisor. He successfully established several franchise operations in Africa, before migrating to Australia in 1996. Here he purchased the Mr Whippy ice-cream chain in Australia in 2000 and Pretzel World in 2005. Cold Rock followed in 2009. FFCo announced its acquisition of Nutshack in May this year, pushing total store numbers across all four franchise brands to over 135.
It's the theatre, the brand promise of 'create your own', the experience, that drew him to these brands, says Mr Gordon.
"Today's consumer wants personal, individual products. There's an important psychology there which (franchises like) Cold Rock taps into," Mr Gordon said.
"FFCo won't stop at Nutshack, Cold Rock, Pretzel World and Mr Whippy. We are certainly on the lookout for more franchising opportunities in the future so watch this space," Mr Gordon added.