Business telecommunications company Comscentre has been named as a finalist in two categories for the Brisbane Lord Mayor's Business Awards 2010.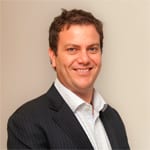 Brisbane Lord Mayor's Business Awards recognise the companies and individuals who have significantly contributed to Brisbane's economy. Comscentre is a finalist for the Australia TradeCoast Award for Business Growth, while Managing Director Ben Shipley is competing for GHD Young Business Person of the Year.

Founded in 2002 by Mr Shipley, Comscentre has gone from strength to strength over the past eight years, ranking 258 on the Q400 list of Queensland's largest private organisations in 2009.

Comscentre also ranked 10th on the BRW Fast 100 list of the fastest growing organisations in Australia for 2009.

"Comscentre has seen significant growth across the previous two financial year periods, not only in terms of revenue and tangible assets, but also in terms of staff employment, particularly through the Brisbane head office," Mr Shipley said.
"We are very proud of our achievements and are honoured to be named as a finalist in these awards."
The Young Business Person of the Year nomination recognises Mr Shipley's leadership in growing the business, including the successful signing of foundation client Flight Centre and building Comscentre from a limited capital base.
From its humble beginnings operating from a Sydney garage, Comscentre now has 54 full-time employees, primarily in Brisbane, and branch offices in Sydney, Melbourne and Perth and is supporting the growth of a host of client organisations across Australia.