Australia ranks second amongst 183 countries when it comes to starting a business according to the World Bank and the International Finance Corporation.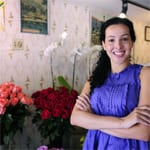 Australia ranked tenth overall in the World Bank/IFC 'Doing Business' report, with relatively poor rankings when it came to dealing with construction permits (63rd), protecting investors (59th) and paying taxes (48th). Small Business Minister, Senator Nick Sherry, welcomed the report with Australia's ranking as the second best place in the world to start a business particularly pleasing.
"This Government appreciates that Small and Medium Sized Enterprises (SMEs) are the life-blood of the recovering Australian economy and this report shows Australia is a great place to start and carry on a business," Senator Sherry said.
Australia also ranked well in terms of getting credit (sixth) and came in 10th in the overall ease of doing business ranking.
"Of course, there is always more to be done and the Government's ongoing reform agenda is taking the lead to making life even easier for SMEs," Senator Sherry said.
"We are actively identifying and reducing unnecessary red tape and regulation that strangles the very enthusiasm, flexibility and vitality of SMEs."
Key reforms at the Federal Government level include the Introduction of the Small Business Assistance Program to provide expert one-on-one assistance to business owners. The Introduction of a free Superannuation Clearing House from the first of July this year to assist employers in managing obligations to provide superannuation choice to employees And the establishment  of the Small Business Support Line which last week took its 20,000th caller to provide a free one-stop-shop  where small business can get in touch with specialist  advisers.