Atlassian, the golden child of the Australian software and technology start-up scene has secured a USD $60 million investment from venture capitalists Accel Partners.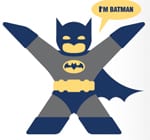 Accel Partners' deal with Atlassian sees the VC firm take a minority equity position in the company, with Rich Wong, Partner at Accel Partners joining Atlassian's board of directors as part of the deal.
The venture capital from Accel Partners will be used to fuel Atlassian's position as a market leader in software development and enterprise collaboration tools, with an additional focus on mergers and acquisitions to add complementary products to the Atlassian product portfolio.
Atlassian will also use Accel Partners' investment to 'facilitate liquidity' for employees. Atlassian has been an innovator in the hiring of new staff after last financial year undertaking the 'Atlassian 32' recruitment campaign, which aimed to hire 32 engineers by June 30 by leveraging social media instead of traditional recruitment channels. Atlassian's recruitment strategy paid off with Atlassian's head of human resources Joris Luijke telling iTnews the company received over 2,500 applications for the 32 positions.
Mike Cannon-Brookes, Atlassian co-founder and CEO sees the funding from Accel Partners as helping the software company reach its long term growth ambitions sooner.
"With 20,000 customers, we've barely made a dent in our mission to have every development team use at least one of our products. We're excited to have a partner like Accel help us get there." he said.
Rich Wong, Partner at Accel Partners, who have helped fund such exciting companies as AdMob, Facebook, GroupOn, Kayak.com, Macromedia and Veritas was excited by how he saw Atlassian's products being used at companies he had helped fund before.
"We've been fans of Atlassian for years, and the vast majority of our portfolio companies innovate using Atlassian products," said Wong "We had a front-row seat to how Atlassian's products help other companies build great software, and that got us excited to help Atlassian reach new markets and audiences."