Sydney's workers feel they need to be earning big money to live within a reasonable distance of the CBD concludes the latest Sydney Business Chamber Citypoll.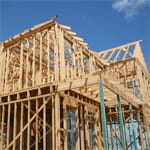 The Sydney Business Chamber found that only 20 percent of Sydneysiders believe Sydney's cost of living is the same compared to 12 months ago with the majority (76 percent) saying it was less affordable. Housing affordability in Sydney is a major concern for workers, with more than half (51 percent) describing it as unaffordable or very unaffordable and only 28 percent describing it as affordable.
"Our poll shows that Sydney is still very much a harbour and beach city with a clear attraction to regions of Sydney near the water or close to the CBD but it's a dream that is slipping away," said Patricia Forsythe, Executive Director of the Sydney Business Chamber.
"Surprisingly the City is not high on the list of the dream place to live in Sydney but clearly Sydneysiders place a premium on being close to the CBD with the neighbouring regions of the Eastern Suburbs and Inner West being the most popular places to call home."
"The popularity of inner city living is putting upward pressure on the cost of living in Sydney and the price of housing. The challenge for government is to deliver more affordable housing in these areas and also to make the outer suburbs more attractive through job creation and cutting commuting times to employment areas." said Patricia Forsythe.
The Sydney Business Chamber survey also confirmed that Sydney is still a car-dependent city with 53 percent choosing their car as their main mode of transport to work compared to 25 percent who catch the train and 12 per cent who catch the bus to work.