Australia's services sector is showing its first signs of recovery despite increases in interest rates, with the AiG Performance of Services Index recording growth in April.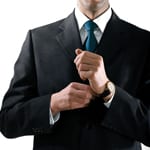 The Australian Industry Group/Commonwealth Bank's Performance of Services Index for April was 3.4 points higher than March posting a reading of 52.3. A result above 50 indicates an expansion of activity within the sector, whereas a result below 50 is seen as negative.
"The services sector expanded in April, following a lacklustre start to 2010. Sales, new orders and employment all lifted in the month, following recent softness." said Australian Industry Group Chief Executive Heather Ridout in a statement.
"The improvement was largely confined to the business-related services sectors, although April saw an easing in the pace of contraction in a number of key consumer-based sectors." Mrs Ridout said.
The new orders sub-category increased 5.5 points to 52.7, the first positive result in five months.
"The strongest performing sub sectors included transport and storage, communications and property and business services," Mrs Ridout said in a statement.
"This suggests that demand for these business services is rebuilding as the recovery broadens."
Consumer facing services are being hit hardest by increases in interest rates, with the Reserve Bank of Australia lifting the official interest rate for the sixth time since October last year. Rising interest rates force mortgage holders to sink larger sums into repayments and cut non essential spending on services.
"The run of interest rate increases starting in October last year is clearly impacting on these sectors and yesterday's rate rise will not be welcomed as it will further dampen activity," Mrs Ridout said.
Jobs in the services sector continued to improve with the AiG services employment index into positive territory at 52.3, up 3.9 points, this is consistent with recent Australian Bureau of Statistics data.
"The employment reading is consistent with recent government data showing strong jobs growth in the broad economy in early 2010, and signals that unemployment has peaked and is now headed lower," CBA senior economist John Peters said.
The Australian Industry Group's Performance of Services Index surveys 200 manufacturers over their business situation and immediate plans for employment, production, orders, prices and inventories.