The NSW Anti-Discrimination Board has granted an exception to the Anti-Discrimination act to Trivett Automotive which will enable the company to recruit females only.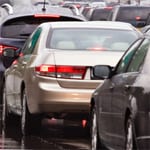 Trivett, which owns and operates a number of prestige automotive dealerships and service centres, has received an exemption from the NSW Anti-Discrimination Board following a successful application to go on the hunt for female only car sales and service providers – addressing the industry's traditional gender imbalance.
This is the first time such an exemption has been granted to the Australian automotive industry by the Board and is one of only of two exemptions it has granted in 2010 in total.
Trivett's Group General Manager Kirsty Duncan says she's thrilled with the Board's decision and looks forward to making a positive impact for Trivett's staff and customers alike.
"Most people know that males traditionally dominate the automotive industry, yet that's not necessarily in keeping with the current needs of our customers. Women are a vital addition to this environment and we need to increase their representation in this sector.
"A recent survey of our customer database found that female customers enjoy dealing with females and in some cases prefer it. Furthermore, women are now significant influencers of car purchasing decisions, making up roughly 60% of our car buying population."
"With the granting of this exemption, the industry can now take a significant step forward and we're delighted to be at the forefront of the action," she finished.
Many women may not have considered that Trivett or the sector can offer them a career path in the automotive industry, The Group now seeks to change this perception by increasing the percentage of female sales consultants from 8% female to 25% female over the course of the two-year exemption period.  Trivett will also continue to hire male staff across its business as it continues to grow.