LinkedIn has inked a deal with Optus and 3 Mobile so that using the LinkedIn mobile app is free for both Optus and 3 Mobile customers through their mobile phone.
LinkedIn opened an Australian and New Zealand regional office in March this year, with the Optus and 3 Mobile deal likely to have come about as a direct result of LinkedIn's investment in Sydney.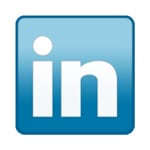 Optus and 3 Mobile differ in their 'free' LinkedIn offer specifics, with Optus offering new and existing consumer and small business customers, who connect to selected rate plans unlimited access to LinkedIn.  3 Mobile on the other hand will only offer free access to LinkedIn for new customers who sign up to a postpaid contract.
Clifford Rosenberg, Managing Director of LinkedIn Australia and New Zealand sees mobile as a key driver of growth for the social network.
"We are experiencing tremendous growth in Australia and the partnerships will further drive mobile usage of LinkedIn," he said. "LinkedIn's mobile application allows professionals to connect with colleagues on the go or search for a member's professional profile ahead of a business meeting."
Phil Offer, Marketing Director of Optus Small and Medium Business sees free LinkedIn access as delivering on the needs of business mobile customers.
"LinkedIn is increasingly becoming a vital business tool and Optus is excited to be offering unlimited mobile access to this service. Along with Business Class Mobile Broadband and unlimited voicemail it's another way we're helping our customers get on with business."
Amanda Hutton, General Manager of Internet and Services at Vodafone Hutchison Australia is excited to offer a deal with LinkedIn.
'LinkedIn is a great professional networking tool, and we wanted to give our customers the freedom to access this app easily on the go. Giving new 3 customers the ultimate free social networking experience when they use our Planet 3 portal, mobile web or LinkedIn's mobile application.' she said.