Lachlan Murdoch and James Packer are set to face court over the collapse of One.Tel in 2001 after liquidators Pitcher Partners filed a statement of claim with the Federal Court against One.Tel seeking $244 million in damages.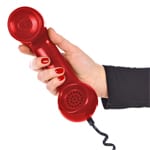 Murdoch and Packer as well as Consolidated Media Holdings and News Ltd are named in the suit, with liquidator Paul Weston of Pitcher Partners filing a claim in May 2007, but only activating it this week, according to reports in the SMH.

One.Tel collapsed in 2001 after Packer family owned Consolidated Media Holdings and Murdoch controlled News Ltd withdrew from a plan to underwrite a $132 million One.Tel share issue which would have provided the short term cash flow for One.Tel to continue operations.
Pitcher Partners' Mr Weston plans to recover $132 million plus interest claimed to be worth $112 million, taking the total value of the lawsuit to $244 million, according to SMH reports.
The litigation of One.Tel is being funded by an 'unnamed firm' who would net a success fee if the case agaist Murdoch and Packer is successful, before going to One.Tel's creditors who include Optus, Cisco and Telstra.