NSW Governor Marie Bashir has told ABC 702 Sydney radio that she consulted with constitutional lawyers over sacking Kristina Keneally's State Government due to continued instability.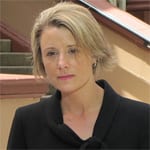 NSW Governor Bashir was unfortunately rebuked by the lawyers, who told her that she does not have the powers to sack the NSW Government. A vote of no confidence in parliament was the only route to bring about change before an election due in March 2011.
Governor Bashir told 702 ABC Sydney yesterday that she is unable to sack the NSW Government.
"The only way that they can disappear, so to speak, is if there's a vote of no confidence," she told ABC's Deb Cameron.
"In fact we consult the constitutional lawyers, who are the experts on every small detail of these things, so that there's no doubt about it."
Last week there were calls to oust Labor MP Joe Tripodi prior to the next election, with News Ltd reporting that Labor see him as a liability. NSW Premier Kristina Keneally has denied having knowledge of a Labor party plot to oust Mr Tripodi.
The rot remains in Keneally's Government and after multiple changes to cabinet, including the resignation of Penrith MP Karyn Paluzzano after admitting she had lied to the Independent Commission Against Corruption all is not well in the Keneally camp. With a Penrith byelection likely to be a barometer for how big a defeat NSW Labor will see in next year's State Election.
Currently Labor hold Penrith by 9.2 percent, however candidate John Thain is widely expected to lose to Liberal candidate Stuart Ayres. Suggesting if this were a state wide trend, Labor are in a dire situation come next year.