Singapore based ComfortDelGro Corporation has made a $38.8 million (S$46.8 million) takeover bid for Perth's largest taxi company Swan Taxis Limited.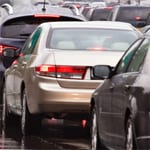 Swan Taxis is the largest provider of taxi services in the Perth metropolitan market with 1,667 taxis or a 91 percent share of the market. In addition to Perth, Swan Taxis also provides bureau despatch services in Karratha and Mandurah in Western Australia. ComfortDelGro has already spent S$357 million developing a significant private bus fleet in Eastern Australia and wishes to expand into Western Australia with the Swan Taxi's acquisition.
Swan Taxis Chairman and Managing Director Kevin Foley said theat the board of Swan Taxis had reviewed the offer from ComfortDelGro and was satisfied it represented a strong return to shareholders and opportunity for the business to continue to expand in Western Austrtalia.
"Swan Taxis will continue to deliver the highest standards of service for its customers" said Mr Foley" For all our valued drivers and staff it will be business as usual"
"ComfortDelGro plans to build on Swan Taxis' achievements, to grom the business and ensure Swan Taxis continues to deliver to WA," Mr Foley said.
Mr Kua Hong Pak, ComfortDelGro Managing Director and Group CEO, said the company views Swan Taxis as a key acquisition to expand the company's core business into Western Australia.
"Swan is the leading taxi operator in Western Australia with an advanced despatch system and a strong customer base. We are excited about the prospects that this proposed acquisition offers us – a geographical expansion and extension of another of our core businesses in Australia."
Under the proposal from ConfortDelGro, Swan Taxis would continue to operate without any major changes, ensuring continued employment for all current employees with Swan Taxis. The Swan Taxis board has written to shareholder recommended they accept the offer from ComfortDelGro.