Coach-a-thon is a uniquely West Australian event that sees hundreds of people participate in a frenzy of free, professional coaching.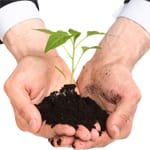 Only held in WA, this unique celebration of International Coach Week 2010 allows individuals and businesses to try out coaching for personal and professional growth.
Jack Busch, president of the WA International Coach Federation Chapter, says, "One of the best ways to find out about coaching is to experience it. That is why, in Western Australia, experienced coaches will be volunteering their time to give people a complimentary coaching session.
"We do encourage participants to make a donation to the Heart Foundation as we are keen to support the Foundations' wonderful work to reduce the incidence and impact of cardiovascular disease."
Coach Week will be held in the CBD in the foyer of the QV1 building May 25-27.
Coaching is growing in momentum throughout the  world and its effectiveness as a development tool is backed up by many studies. A recent Harvard Business review survey indicated that organisations are engaging coaches to develop potential and facilitate transition. There are a number of different types of coaching including Executive, Business and Life coaching and WA has a growing body of professionals working in these areas.
For a full calendar of national events, visit: http://www.icfaustralasia.com/CoachWeekCalendar.php