Telstra's NSW Business Women's Awards finalists have been announced, showing the amazing things NSW business women are capable of the same day it was announced that the gender pay gap is widening in Australia.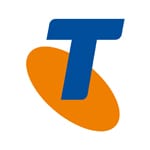 Sister Margaret Flynn, CEO of welfare organisation, CentaCare Wilcannia-Forbes who runs programs assisting teenage mothers in Western NSW and Claire Robbs, Deputy CEO of the Newcastle-based national welfare service Life Without Barriers one of the largest providers of foster care services in Australia are among finalists in the 2010 Telstra NSW Business Women's Awards.
Sixteen NSW business women, including a physiotherapist who developed an online workstation safety package and a woman who secured the Australian distribution rights for PANDORA Jewelry were named today as finalists for the Awards, now in their 16th year.
Telstra Chief Marketing Officer and Telstra Business Women's Awards Ambassador, Kate McKenzie, said today the NSW finalists were a diverse group of successful business women whose achievements provided inspiration for the careers of countless others.
"Telstra congratulates the 2010 finalists from NSW for the leadership, innovation and hard work they have displayed throughout their careers," Ms McKenzie said.
"Since 1995, the Telstra Business Women's Awards have celebrated the achievements of outstanding Australian business women.
"The finalists from NSW this year join the tradition of women who have made significant contributions both across the state and within their local communities," Ms McKenzie said.
The winners of the 2010 Telstra NSW Business Women's Awards will be announced at a presentation luncheon on 24 September at the Westin Sydney Grand Ballroom, Martin Place, Sydney.
Winners of the Awards will receive a share of $200,000 in cash and prizes and become part of an exclusive national business alumni.
The NSW winners will proceed to the national finals of the Telstra Business Women's Awards which will be announced in Melbourne on 11 November.
Further information on the Telstra Business Women's Awards can be found at www.telstrabusinesswomensawards.com