Telstra Business has slashed prices and simplified its business broadband plans for SMBs, capping excess data at $400 per month if users go over their monthly download limit.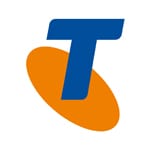 Telstra has also moved all business broadband customers over to high speed ADSL or ADSL2+ connections where available, giving customers up to 20Mbps in theory depending on their proximity to the exchange and line conditions.Excess data charges have been halved per additional Mb, and are capped at a maximum of $400 per month. In addition, prices are further reduced for customers who bundle eligible voice services with Telstra.
Telstra Business Executive Director Brian Harcourt said the business broadband market was highly competitive, with latest Sensis e-Business Survey showing broadband was now an integral part of Australian SMB's infrastructure.
"We understand how important fast, consistent, business-grade broadband is for small business, which is why we've updated Telstra Business Broadband plans to make them simpler and better value," said Mr Harcourt.
"Nine out of ten Australian small businesses now regard broadband as an integral part of their day-to-day business, to communicate with customers and suppliers and for buying and selling online.
"These new plans give all customers the fastest possible connection while reducing the possibility of bill shock by halving, and capping excess data charges and rewarding customers who also have a fixed service with Telstra Business," Mr Harcourt said.
Telstra's business broadband plans start at $40/month for 5Gb if bundled with an existing Telstra business phone line, through to $280/month for unlimited broadband access.  Full details of the new plans and pricing are at www.telstrabusiness.com.