Stratsec will tomorrow sign an agreement with CyberSecurity Malaysia to test 14 Malaysian IT products for security flaws, under Malaysia's MyCC Scheme.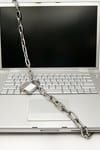 Stratsec, a provider of independent information security consulting and testing services in Australia and South East Asia, will test the 14 products between July and December 2010, global benchmarks for IT security. This is the first time an Australian company or any commercially based security evaluation facility will set up operations with the Malaysian Common Criteria Certification and Evaluation Scheme (MyCC Scheme).
The scheme will assist the development of local IT security expertise in Malaysia and provide increased opportunities for Malaysian ICT product developers, according to CEO of stratsec SE Asia Operations Doug Stuart.
"Establishing our new presence in Malaysia through this Agreement is an important next step in our strategy to open the Southeast Asian market for delivery of stratsec expert security consulting, testing and research services.  Malaysia has a vibrant and developing IT security market and we want to be part of that journey," Mr Stuart said.
"We are very grateful for the trust and confidence shown in us by CyberSecurity Malaysia via this Agreement and we share a strong commitment to building a world class IT security evaluation capability in Malaysia," Mr Stuart added.
The success of the scheme final will hopefully increase consumer confidence and market demand for Malaysian-made ICT products, says CEO CyberSecurity Malaysia Lt. Col. Husin Jazri.
"Collaboration with stratsec for our MyCC scheme will help to position Malaysia for the future- by providing a strong branding for 'Made in Malaysia' ICT products- due to compliance with well-known and recognised international standards," Lt. Col Jazri said.
"It is an exciting portfolio to be at the helm of the Nation's cyber security agency because there is no dull moment given the remarkable growth rate in Internet usage which presents an endless possibilities and vast opportunities for innovation." added Lt. Col Jazri.