The Australian Government's Small Business Support Line has added an online 'live chat' service for small businesses so that business owners can reach the service in whichever way best suits their needs.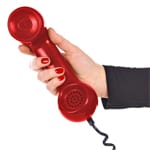 Small Business Minister, Senator Nick Sherry, officially launched the service at a function in Sydney today.
"The Live Chat service has been running for a fortnight and it's already been embraced by small businesses," Senator Sherry said
"In the first four days of operation, from 15 November to 19 November, 27 discussion topics were started on Live Chat.
"It covered important issues for small business such as starting a business, registration and licences and occupational health and safety issues."
The new service from the Small Business Support Line is delivered via business.gov.au, which also offers information services for businesses. The Support Line was launched in September 2009 to provide a single point of access to information and referral services to assist small businesses.
"The Australian Government is committed to meeting particular needs of our small business sector to help them overcome hurdles," Senator Sherry said.
"Live Chat was set up to help both small business owners who are tech savvy and those who may prefer an alternative to speaking on the telephone to a Support Line Agent.
"Some small business operators who do not have English as a first language are a lot more comfortable writing down what the issue is."