Senator Stephen Conroy has been appointed by the United Nations as a founding member of the Broadband Commission for Digital Development.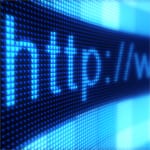 The International Telecommunication Union (ITU), the United Nation's specialised agency for communications, made the appointment in Geneva as it announced the establishment of a top level Broadband Commission for Digital Development.
Senator Conroy said the new Commission would define strategies for accelerating broadband rollout worldwide. The Commission has the support of UN Secretary-General Ban Ki-moon, who will receive the Commission's findings at the UN MDG Summit in New York in September.
"The appointment recognises the Australian Government's commitment to provide all Australians with affordable high speed broadband, no matter where they live," Senator Conroy said.
"The digital economy presents social and economic opportunities that have never before been possible and making the most of these opportunities will be crucial for nations around the world.
The Broadband Commission for Digital Development will deliver two reports by September. The first report will be based directly on inputs from the Commissioners including Senator Conroy. The second report will be an in-depth research paper that will examine the social and economic benefits of broadband rollout, evaluate different deployment and financing models, and look at the different technologies that can be employed to bring maximum speeds and network reach at affordable prices.
"I look forward to sharing Australia's experiences in developing our National Broadband Network as well as contributing to the work of the Commission."
"I also welcome the opportunity to hear from the experiences of other ITU Member States," Senator Conroy said.
A list of Commissioners confirmed as of 10 May 2010 can be found on the Broadband Commission website at: www.itu.int/bbcommission/commissioners.html