With the Australian Bureau of Statistics' Producer Price Index  figures coming in lower than expected, the chance of the Reserve Bank of Australia increasing interest rates in August has decreased with inflation likely to fall within the target 2-3 percent range tomorrow.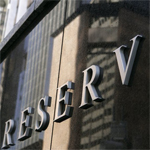 In the Reserve Bank's July Board meeting, Governor Glenn Stevens indicated the medium term outlook for interest rates is neutral, dependent on inflationary pressures as international uncertainty is seen as decreasing.
With the ABS Producer Price Index for the June quarter the prices paid by manufacturers for material inputs increased by 2.5 percent, while the prices they received for their outputs increased by 1.2 percent. Through the year to June quarter 2010, prices of material inputs increased by 0.6 percent, while prices for outputs increased by 2.5 percent. If these numbers translate through to consumers price inflation (they will at least in part feed through to consumer inflation) the CPI data to be released by the ABS tomorrow will no doubt tip below the all important 3 percent target rate of the RBA leading the Reserve Bank to leave interest rates unchanged at the August board meeting.
For the construction industry, the price index of materials used in house building increased by 1.1 percent in the June quarter 2010. This follows an increase of 0.3 percent in the March quarter 2010, an increase of 0.1 percent in the December quarter 2009 and a decrease of 0.8 percent in the September quarter 2009.