Telstra's T-Suite cloud computing platform has signed its biggest deal after realestate.com.au came to terms on an agreement to move the company's Microsoft exchange email online with T-Suite.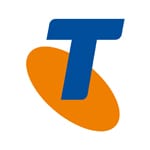 realestate.com.au parent company REA Group has purchased 750 Microsoft Exchange Online 'seats' (essentially a virtual license) through the Telstra Software as a Service (SaaS) portal, T-Suite.
REA Group will have all of its corporate email securely hosted in the cloud with Microsoft Exchange Online, which will give staff access to email anywhere, anytime and links REA Group staff across four countries  – Australia, Italy, Luxembourg and Hong Kong.
REA Group Chief Information Officer, Daniel Oertli, said that moving infrastructure towards cloud services was consistent with REA's strategy to focus on the company's key strengths, rather than waste time focusing on backend systems.
"We were running an outmoded corporate email system.  Taking advantage of the resilience, cost efficiencies and managed convenience offered by Microsoft Exchange Online through T-Suite made much more sense." Mr Oertli said
REA Group operates half a dozen websites in Australia, including realestate.com.au, realholidays.com.au, realcommercial.com.au. Combined, REA's sites received more than 6.8 million unique browses in August
Telstra's T-Suite launched in April last year, with the REA Group deal the largest T-Suite deal Telstra has struck to date. Executive Director of Telstra Business marketing, Brian Harcourt, said the deal is a landmark for Telstra, T-Suite and its channel partner Microsoft.
"It proves T-Suite is an efficient and cost-effective solution for larger businesses as well as the many thousands of small businesses that have already signed up over the past year.  Companies like REA Group are finding it lowers upfront costs, is easy to use and is secure," Mr Harcourt said.
Microsoft's Small and Medium Business & Partner Group Director, Paul Voges, believes businesses can benefit from the flexibility Microsoft Online Services offers.
"Microsoft Online Services provides greater choice in the way businesses purchase, deploy and maintain their critical software."