Julia Gillard has little to fear when the Reserve Bank of Australia Board meets in August, with a mid-campaign interest rate increase possible, but unlikely according to the minutes of the last RBA Board meeting.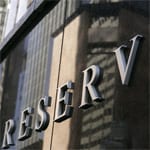 The Reserve Bank of Australia sunk the election campaign of former Prime Minister John Howard in 2007, with a decision to increase interest rates playing into the hands of rival Kevin Rudd. Julia Gillard is hopeful she will not experience the same fate, with Tony Abbott looking to show weakness in Labor's economic management. If the RBA increases interest rates due to inflationary pressure Tony Abbott will be able to spin rhetoric about the Labor party's "reckless spending" fueling an increase in prices, which in turn has forced the interest rate increase impacting both 'hardworking families' with mortgages, as well as business owners.
In the minutes of the RBA's July board meeting, Governor Glenn Stevens indicated the medium term outlook for interest rates is neutral, dependent on inflationary pressures.
"As at the June meeting, members judged that the decisions at earlier meetings to increase the cash rate, which had resulted in interest rates paid by borrowers returning to around average levels, afforded flexibility to maintain steady settings in the face of increased international uncertainty." the minutes read.
Inflation is tipped to increase above the 2-3 percent 'comfort zone' the RBA aims to keep it between when data is released by the ABS later this month, depending on how much over 3 percent the numbers come in will determine whether the RBA continues to remain neutral on its stance towards interest rate policy.
Financial markets have already 'priced in' expectations that interest rates will remain on hold at the RBA's August board meeting, with about 20 percent of economists tipping a rate increase, with the remainder expecting rates to stay on hold.
For both Julia Gillard and Tony Abbott an increase in interest rates by the RBA in August could liven up the current political debate, but all indicators point to this being an unlikely outcome.