The Queensland Government has announced the board which will take Queensland Rail through the process of an IPO to gain listing on the Australian Securities Exchange (ASX).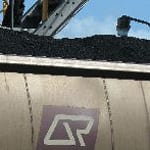 QR National, the coal and freight arm of Queensland Rail will be spun off as a separate entity by the Queensland Government and be listed on the ASX by the end of the year.
Queensland Premier Anna Bligh has announced the board for the QR National spin off, with the former Managing Director of Australia Post Graeme John, and the current chairman of Shell Russell Caplan gaining positions alongside four of the existing board members of Queensland Rail, including chairman John Prescott, managing director Lance Hockridge, Peter Kenny and Allan Davies.
"The new board of QR National is world-class and will be a foundation block in helping set the business up for future success," Queensland Rail Chairman Mr Prescott said in a statement.
"It is a strong mix of senior people with operational, technical, legal, financial and industrial experience."
"QR National will potentially be a top 50 ASX company and will play a key role in shaping the future of the Australian rail sector," Mr Prescott said.
Queensland Premier Anna Bligh was confident the selected board would give the QR National IPO significant momentum before it lists on the ASX later this year.
"It's a huge vote of confidence in the future of QR National that this group of respected business leaders have been prepared to bring their excellent reputations and strong track record of success to support and advise the company in its planned transition to a top ASX-listed company," Ms Bligh said.
"With its wealth of experience, it is a board that is strongly equipped to meet the challenges of growing QR National into Australia's leading transport and logistics company."
The other board members include lawyer John Atkin, Gene Tilbrook the former head of the Australian Rail Group previously within Wesfarmers and Andrea Staines a former chief executive of Qantas subsidiary Australian Airlines.