Real Estate Agents have been hit hard in by the 'Most Trusted Professions' study by readers Digest, coming out behind Sex Workers, Professional Footballers and CEO's.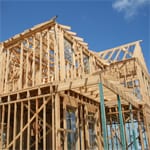 The only professions to rank worse than Real Estate Agents in trustworthiness were psychics/astrologers,politicians, car salesmen and telemarketers. Another survey by Recruiter.co.uk found similarly, with 59 percent respondents ranking real estate agents as the least trustworthy profession.
"Australians should be very concerned about who is selling their most valued asset – most agents fail in their first year and earn less than a supermarket 'checkout chick'! No wonder people don't trust them." Said former Real Estate Institute trainer Glenn Twiddle in responding to the survey.
Kevin Turner of Radio 4BC's Real Estate Talk predicted that 60 percent of the people in real estate at the start of 2009 would be gone by the beginning of 2010 held true confirms Glenn Twiddle.
Former trainer Glenn Twiddle believes the training offered by the Real Estate Institute in Australia is to blame for the poor perception of Real Estate Agents in the country.
"I was a Real Estate Institute of Queensland trainer for many years" Glenn Explains "and whilst comprehensive in terms of legal and paperwork side of the business, the course to get into real estate foes not for one second prepare the agents to the a success in their field."
"Many potential agents are seduced by the images of real estate agents on shows like Hot Property or Location, Location and think there is an easy buck to be made. Once they realise the work involved many fold like a cheap suit." he said.