Personal assistants are for big corporate types, right? Wrong! A personal concierge, like Day 2 Day Lifestyle PA Debbie Alford, can make life simpler – and give back leisure time to enjoy what we so work hard for.
Calling herself a Lifestyle PA or Personal Concierge, Debbie takes care of all the mundane tasks others don't have the time – or the inclination – to do. A concept quite common in the UK and the US, personal concierges are now starting to be come an essential business tool in Australia as well – especially as more and more people start working from home offices and need to outsource to get ahead.
"So often clients come to me saying, 'I work long hours, I earn a decent living and I want to make the most of what little leisure time I have to relax and enjoy myself', and I help them do that," Debbie explained.
Tasks completed by a personal concierge can be small or large, and include grocery and personal shopping, internet research, buying gifts or supervising tradespeople, but ultimately the goal is to make life easier for the client.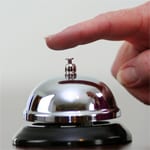 "Some tasks may seem quite trivial, but if it causes stress, frustration or grief, no job is too small. It may be simply sorting out office cupboards, or organising a birthday party – I took care of all the details so my client could be a guest at her own party," Debbie said.
Debbie first thought about providing a personal assistant service to busy professionals around 12 years ago, utilising her extensive experience as a secretary and PA, and her practical and organisational skills that had been evident as an executive member of various community committees. Once her sons had finished studying and she had more time for herself, Debbie became a personal concierge and launched her own business.
Day 2 Day Lifestyle PA is based in Melbourne, offering a personal service to time-poor people in the city, as well as a virtual service.
For more information about Day 2 Day Lifestyle PA Debbie Alford, visit www.day2daypa.com.au