Australian asset management company MLC has begun the first intake of its innovative new Advice Business School, with overwhelming demand leading the company to announce further enrolments in the coming months.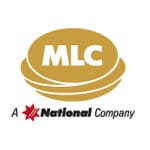 The school is geared towards imparting practical financial guidance for new business owners or those who are planning to make the transtion into self-ownership.
So far the venture has received encouraging endorsement and feedback from those already enrolled in the program, as well as a host of interest from start-up business owners wanting to get in on the action.
The General Manager of Business Development, Peter Greenaway, has been pleased with the industry response to the course, highlighting the unique opportunity to obtain an insiders insight into what it takes to make a small business successful.
"While new business owners are technically proficient when it comes to providing quality financial advice, many do not realise there are a vast array of other issues that need to be addressed when starting a small business.
"By drawing on our experience in working closely with a large number of successful  practices, we can skill new business owners and help them focus on the areas which are critical to long-term business success."
The program draws on the multitude of financial and consultation resources available to MLC, one of the country's largest asset and wealth management firms.
Mr. Greenaway believes the program offers participants a  complete overview of what exactly is needed to grow a small business.
"The course covers everything from choosing the right business structure for asset protection and expansion right through to the pros and cons of buying a client servicing register."
The program has found a supporter in Tony Bingham, a Godfrey Pembroke Principal in Sydney's Eastern Suburbs who has stated that the benefit of the program was immeasurable in helping him start up his own financial planning business.
"New business owners should see this course as mandatory in the start-up phase" Mr. Bingham divulged.
"In addition, I've also formed a network with like-minded peers to share ideas, challenges and successes".