Microsoft Office 365 was announced by Microsoft Australia today, with the software giant launching its Office suite alongside SharePoint, Exchange and Lync online in a cloud service, posing a serious threat to Google's Apps business ambitions.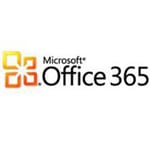 Office 365 will be launched in Australia next year through Telstra T-Suite platform, with Microsoft also offering direct Enterprise Agreements with businesses. Microsoft sees Office 365 benefiting business cash flow, with customers charged per user per month, making it significantly cheaper than the large upfront costs of purchasing Microsoft Office 2010 or 2011 outright. Microsoft and Telstra are due to release detailed pricing for the Office 365 prior to next years launch, however prices as low as $6 per user per month have been quoted elsewhere. Google Apps for business user licenses comparatively are worth approximately $50 per user per year.
"With Office 365, even the smallest of businesses can get the latest and greatest editions of Microsoft's enterprise-calibre software and services for the first time, including the most important features and functionality of Office 2010." says Kelly Innis, Product Marketing Manager, Microsoft Online Services at Microsoft Australia.
Small businesses, professionals and small companies with fewer than 25 employees can be up and running on Office 365 with Office Web Apps, Exchange, SharePoint, Lync and an external Web site in just 15 minutes.
Office 365 for enterprises include an array of choices, with the option to get Office Professional Plus desktop software on a pay-as-you go basis, for the first time ever. Organisations can get Office Professional Plus along with e-mail, voicemail, enterprise social networking, instant messaging, Web portals, extranets, voice and video conferencing, web conferencing, 24/7 phone support, on-premises licenses and more.
Marcus Bartram, Director Cloud Marketing, Telstra Business, said together with Microsoft Office 365, businesses can do what they do best without worrying about the technology that makes their business work.
"Small to medium businesses will be able to access applications previously only accessible to larger businesses via T-Suite, and stay current with the latest innovations that can deliver business improvements." he said.