Western Australian Premier Colin Barnett's compulsory acquisition of land in the Kimberley region for a $30 billion gas project for Woodside Petroleum has angered the Kimberly Land Council after negotiations over the land stalled.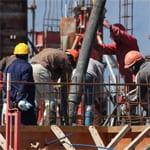 Shadow Treasurer Ben Wyatt criticised the Barnett Government's move to compulsorily acquire the Kimberly land without undergoing due process and consultation will hurt Western Australia's reputation.
Mr Wyatt said that Labor established the Northern Development Taskforce in 2007 to determine a single preferred site for the proposed LNG hub in the Kimberley. The Taskforce was on track to have finalised the process with approval from key stakeholders by March 2010.
"The Premier has singlehandedly created the current situation by disbanding the Northern Development Taskforce and by naming his personal preference for a site before the process was completed," Mr Wyatt said.
"He then ensured that any goodwill in the negotiations was destroyed when he threatened compulsory acquisition. You cannot expect to negotiate with someone and get a fair and reasonable outcome when you are holding a gun to their head.
"The Premier destroyed a successful and inclusive process when he became Premier. He is personally responsible for the delays and now is trying to blame Indigenous Western Australians in the Kimberley to cover up his own incompetence.
Western Australian Premier Colin Barnett yesterday defended his decision on ABC PM.
"I have not made this decision lightly; indeed, I have taken some time to reach this point. But I have made this decision this morning for a number of reasons." he said in an interview.
"First as Premier I have a responsibility to ensure that major investment projects, such as liquefied natural gas are not lost to this state; not only the investment but literally the hundreds if not thousands of jobs that they create for decades to come."