Karin Adcock, the Danish-born entrepreneur who first introduced the popular PANDORA collectible charm bracelet to Australia was named today as the 2010 Telstra New South Wales Business Woman of the Year.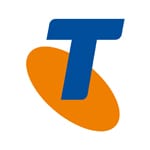 Karin Adcock travelled to Denmark's capital Copenhagen in 2004 to negotiate the Australian distribution rights for the international jewellery brand founded in 1982.
Karin Adcock has grown the company as Managing Director of PANDORA Jewelry Australia from her Avalon Garage to a headquarters in Warriewood with 280 staff, 34 branded concept stores and 732 points of sale in Australia and New Zealand.
Ms Adcock also won the Hudson Private and Corporate Sector Award at the sixteenth Telstra New South Wales Business Women's Awards which were announced today in Sydney.
Telstra Chief Marketing Officer and Telstra Business Women's Awards Ambassador Kate McKenzie  said the winners of the New South Wales Awards were successful business women whose leadership qualities and achievements would provide inspiration for women across the State.
"Karin Adcock demonstrated entrepreneurial spirit and took calculated risks when establishing her business," Ms McKenzie said.
"The judges described her as an inspirational employer with sound financial acumen who has a growth strategy in place, long term vision and an understanding of where her business is headed."
Karin Adcock moved to Australia from Denmark in 1995 and ran five small businesses with husband Brook Adcock before taking on the challenge of marketing PANDORA jewellery to Australian retailers. Ms Adcock received what she describes as "the ultimate endorsement of success" in 2008 when PANDORA Denmark bought a 60 per cent share in the business.
"PANDORA has been successful because of the five 'P's. It is a great product, well priced, well positioned and excellently promoted. We have employed great people who are passionate about the part they play in the success of PANDORA." Ms Adcock said.