Following the Reserve Bank of Australia (RBA) increasing official interest rates 25 basis points yesterday, National Australia Bank (NAB) confirmed its standard variable home loan interest rate would increase to almost 7 percent.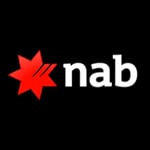 This increase is consistent with NAB's announcement yesterday that the bank would not be increasing its variable home loan rates more than any increase in rates from the RBA.
NAB's new standard variable rate will be 6.99 percent pa, effective Friday, 9, April 2010 – the best rate of the major banks. Since December NAB's standard variable interest rate has been 0.27 percent lower than the most expensive major bank.
Lisa Gray, Group Executive NAB Personal Banking, said NAB had been working hard to form deeper relationships with its customers and the community.
"This week we reassured our customers we would not increase our standard variable interest rate in April beyond that of any increase the RBA made to the cash rate this month, and we are delivering on that promise," Ms Gray said.
"We are also delivering on our promise to be more competitive – with NAB customers receiving the best standard variable rate of the major banks for the tenth consecutive month and now the only major bank to offer a standard variable rate under seven percent."
NAB also confirmed it would increase interest rates on its Homeside products and a range of consumer deposits from 9 April 2010 as well as a range of business deposit and variable business lending products from 12 April 2010.
NAB's overall funding costs are expected to continue increasing into 2010, driven mainly by the rising average cost of term wholesale funding and higher retail deposit costs.