Gift and Homewares Australia's second Home and Giving July Fair, held at Sydney Showground, welcomed a turnout from exhibitors and visitors from across the industry.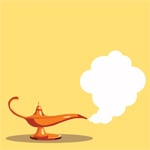 The Sydney fair recorded 75 new trade stands with a 12 percent increase in floor space from last year's event. GHA chief executive, Alby Taylor, was thrilled by the strong support from exhibitors.
"GHA strives to provide an atmosphere that not only promotes inclusion throughout the wider industry, but one which is also conducive to successful business.
"The significant number of new faces at the Sydney fair is a positive sign for the industry and indicates we are achieving our goals of a wider dynamic within the industry and more access to varied retail channels."
Exhibitors were pleased with the increased number of visitors from last years event, which many suggested were the result of the fair's move to the month of July.
Elka Australia national sales manager, Jan Johnco, was thrilled with the potential new market that this year's fair has unveiled.
"We have met a lot of customers, including many from out of Sydney, that we have never done business with before."
GHA also revealed its new member services during the event, including access to improved telecommunications tools as well as its new human resource and industrial relations hotline.
The event also offered free social media and web essentials seminars, which were a hit with both retailers as well as exhibitors.
Judith O'Donnell, co-owner of Topend Designs said that the seminars made her realise how far out of touch she was with both customers and business practices.
"Now when I ask customers for contact information, I will also be asking if they are on Facebook."