New home sales in Australia dived 7 percent to an 18 month low in July according to the latest Housing Industry Association report into new home sales, triggering calls for federal government action to save the sector.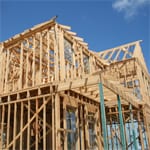 HIA's New Home Sales Report, which surveys Australia's major residential builders, found that new homes sold fell by 7 percent in July 2010 taking new home sales to lows not seen since December 2008.
HIA Chief Economist, Dr Harley Dale, called on the incoming federal government to take action on the slump in new housing sales.
"There needs to be a re-doubling of efforts to reduce the impact of regulation, development charging, and excessive taxation on the cost of new housing supply. This action needs to include considerable federal level engagement, without which Australia's dwelling shortage will continue to increase, placing avoidable upward pressure on existing home prices and disadvantaging households seeking to purchase or rent a dwelling," Harley Dale said.
Detached house sales fell by 7.3 percent in July 2010, while sales in the multi-unit sector fell by 4.1 percent.
"Large volume builders assess that the confidence of people enquiring about building a new home weakened over the four month period to July. Clearly higher interest rates and the unwinding of fiscal stimulus have had a negative impact on new home building this year," Harley Dale added.
In the month of July 2010 detached new home sales fell by 12.9 percent in Victoria, 7.6 percent in Queensland, 3.1 percent in New South Wales, and 2 percent in Western Australia. Sales increased by 4 per cent in South Australia.