Business travellers love getting free Wi-Fi and breakfast at hotels but seemingly aren't interested in a complimentary newspaper of a morning or access to corporate facilities.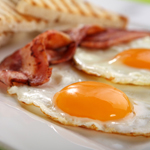 Results from a new online survey by business travel specialist Corporate Traveller revealed that as hotel guests, business travellers consider Wi-Fi, breakfast and early check in and late check out, the top three services that should be included free of charge during their stay.
A total of 172 business travellers participated in Corporate Traveller's survey which asked respondents to rank in order of importance which hotel amenities they thought should be provided for free.
Travellers were given six options to choose from including breakfast, Wi-Fi, parking, newspapers, early check in and late check out and access to corporate facilities.
Respondents ranked the hotel amenities or services in the following order of importance (with one being the most important and six the least) -:
Wi-Fi
Breakfast
Early check in and late check out
Parking
Access to corporate facilities
Newspapers
Corporate Traveller national marketing manager Chris Preston said that quite often corporate clients would factor in what kind of value-add services a hotel was offering, when deciding which hotel to do business with.
"While convenience and price of a hotel are generally the most important factors for corporates to consider, when it comes to value-add services it's no surprise that travellers rated technology as the most important complimentary hotel service," he said.
"The growing reliance on technology for enabling business, staying informed and communication is becoming far more visible across all industries," he said. "When corporate travellers lob into a hotel for a night, they'll have emails to check, work to complete or they may want to contact loved ones through various online channels.
"Access to the internet is an important amenity for travellers that need to stay in touch while they're on the go and hotels that include Wi-Fi as a complimentary service are an appealing choice for corporates looking for the best deal for their hotel spend."
Mr Preston said companies also looked favourably on hotels that offered a quality breakfast menu or buffet breakfast for their guests.
"When you're on the road you never know when or where your next meal is going to come from. So if you can fuel up at your hotel for free before you head off for the day, it's not only time efficient and convenient but also provides a good start to the day," he said.