Australian iPhone users can now access Flixster's online movie community, with the release of Flixster's iPhone app in Australia.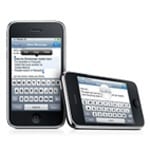 Flixster, a social movie website, created its 'Movies' iPhone app as a way to combine movie information with social networking. Australian users of the 'Movies' app will have access to critical reviews from review website Rotten Tomatoes and to showtimes from cinemas across Australia using Spiral Media, Flixster's daughter site.
Flixster hopes Australians iPhone users will become part of its online community, according to Flixster co-founder and CEO Joe Greenstein.
"The growth of our mobile apps in the U.S. has been remarkable, and we hope Australian cinemagoers will be equally excited to be able to use Flixster's iPhone app to discover movies and become part of our global Flixster community," said Mr Greenstein.
This view is seconded by the Managing Director of Spiral Media, Scott Wenkart, who says that the launch of the iPhone application ensures Flixster is top of mind for all film enthusiasts and moviegoers.
"Flixster is a well-reputed name in the film space, enjoying strong brand equity and social media presence that puts them at the forefront of their industry – globally and in Australia. We look forward to offering advertisers cutting-edge and innovative advertising opportunities through the application," said Mr Wenkart.
Flixster users can search  among current releases, watch more than 20,000 trailers on their iPhone or get critical reviews from the Rotten Tomatoes Tomatometer. Users can also instantly share their own reviews and ratings with their friends by linking their Flixster and Facebook accounts through Facebook Connect.