A new 48-page guide to the month long Energise Enterprise – Australia's largest small business festival – was launched in Melbourne earlier today.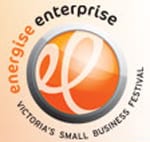 The guide provides intricate details on the festival, featuring practical information and business tips as well as a full listing of all the events taking place during August.
Victorian Small Business Minister Joe Helper stated that this year's program focused on helping the sector capitalise on the post-GFC economic recovery and take advantage of new growth opportunities..
"The Brumby Labor Government understands that small business owners often work in isolation and that's why we invest in the Energise Enterprise festival to bring those owners together during the month of August to provide inspiration and ideas."
The festival has grown exponentially in the last five years, building from 240 events in 2006 to more than 350 this year with a record 42,000 people are expected to participate.
"Strengthening the business skills and celebrating the successes of those involved in Victoria's dynamic small business sector is the key role of Energise Enterprise in 2010.
"This year's festival will provide inspiration, ideas and information [for] anyone interested in starting or building their own business."
The festival offers a plethora of workshops, seminars, expos, trade shows, open days, courses as well as presentations across the entire state throughout August.
A program event guide is available in hard copy upon request and events can be searched for online by topic, location and date.
To order a copy of the free guide, call Small Business Victoria on 13 22 15 or view online at www.business.vic.gov.au