Elcom today announced the launch of CommunityManager.NET Version 7, the company's web content management system for businesses of all sizes.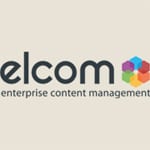 Elcom's CommunityManager.Net platform allows you to manage online and offline content, permitting your business to ensure your customers and staff see the documents necessary for their needs. CommunityManager.NET sites can be integrated with Microsoft Office, SharePoint and HP TRIM, streamlining document management across both the business network and the internet.
"Today's businesses are faced with multiple content repositories across online and offline platforms and there is currently little integration between these platforms," said Anthony Milner, Product Director, Elcom. "Businesses are refreshing web content offline and then republishing to the internet leading to a duplication of effort, especially given the sheer volume of data created by modern organisations."
"The latest release of CommunityManager.NET is designed to combat this issue, providing businesses with an affordable yet powerful tool for integrated content management," continued Anthony.
The key feature in CommunityManager.NET for most small to medium businesses will be native integration with Microsoft Office. For the first time, users can access and edit web content from within Microsoft Office and save it directly back to a CommunityManager.NET site. Conversely, Microsoft Office documents can be edited from within CommunityManager.NET, eliminating the need to duplicate online and offline changes.
Additionally CommunityManager.NET integrates an email-to-publish module to make publishing to online easy for non 'digital natives'. With Elcom's introduction of an 'Email Publishing module', users can now use email as a forum for publishing web content, eliminating the need for complex training. Users can send an email to a specially configured mailbox, the email's content will be automatically published to the businesses' website along with attached images and documents. When using standard templates content that is then published looks both consistent and professional.