More business travellers plan to hit the road in the year ahead, further confirming that business confidence is on the rise.
Only 20 per cent of business travellers plan to cut back their business travel in 2010, compared to more than 50 per cent of corporate travellers surveyed last
year.
The Quest Serviced Apartments Business Travel Survey polled more than 1000 regular Australian business travellers.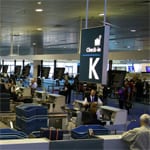 Quest Chairman, Paul Constantinou said the results reflected a more positive outlook for business travel, as the new decade gets underway.
"The economic downturn put a lot of pressure on budgets and bottom-lines, and in many instances business travel was the first to suffer," Mr Constantinou said.
"Following a difficult 2009 period, the new decade has bought about a renewed sense of optimism and this positive response reflects the new-found confidence," he said.
"With further positive signs for the economy on the horizon, it appears that companies are prepared to re-invest in business travel to help re-establish or
grow their company following the downturn."