CeBIT Australia are taking an innovative approach to their 2010 Information, Communications and Technology Exhibition, launching a dedicated iPhone app to enhance the visitor's experience. The app will utilise the iPhone's inbuilt camera and GPS functionalities to deliver real time information on seminars, locations and schedules, as well as basic information including a floor map and directions to facilities.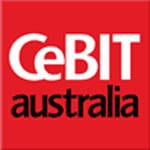 CeBIT have engaged mobile development firm Insqribe to engineer the app, which will feature an augmented reality platform and include a search engine option. Fully funded by event sponsors Telstra, the app will be available for free download from the Apple app store by mid May.
Insqribe co-founder Danny Housseas has expressed his pride to be working with CeBIT Australia as Insqribe's first entry into the live events space. "We are focused on enabling Insqribe's real time mobile platform to be utilised in functional and compelling experiences delivering real value to people on the go", he said.
This years ICT showcase is scheduled for May 24-26 at the Sydney Convention and Exhibition Centre. Stephen Conroy, Minister for Broadband, Communications and the Digital Economy, has praised CeBIT as an exhibition of world class business innovation. "It also provides a glimpse of what Australia can achieve", the Minister said.
The CeBIT iPhone App will be available from the CeBIT website shortly.